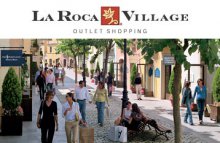 Barcelona outlet La Roca Village, just outside Barcelona, Spain, has been trading successfully since July 1998. Owing to its proximity to the coastal resorts of the Costa Brava, and its unparalleled visibility and access from the AP7 (A7) Motorway, the Village has become a...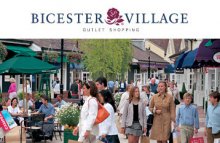 Bicester Village is approximately one hour from both London and Birmingham, England's two largest cities, and is easily accessible from the M40. It has become one of the United Kingdom's most visited tourist destinations. 
Bicester Village in Oxfordshire, England,...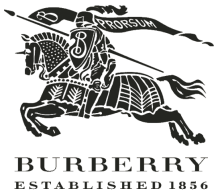 Burberry, Burberry - nothing else. This outlet store is exclusively for Burberry's range of clothes and accessories. If you are looking for a classic trench coat and scarf in traditional Burberry check, this is the place to go. However, there is a lot more available including...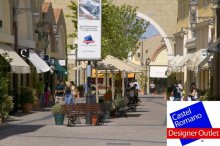 If you crave top designer brands, you'll feel right at home at the Castel Romano Outlet. Dolce & Gabbana, Valentino, Salvatore Ferragamo, La Perla, Zegna Outlet, Etro, CK Jeans, Camper, Diesel and The Nike Factory Store are just a few of the top brands here, all at...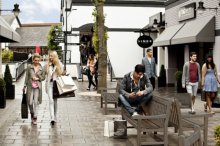 The largest designer outlet centre in the United Kingdom, Cheshire Oaks Designer Outlet in Ellesmere Port provides the UK's best choice of top brands with over 145 top stores and restaurants. The town of Ellesmere Port was created around its perfect location for shipping...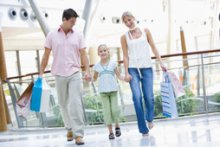 The Fashionesta Outlet Store in Cologne is a popular outlet mall that is home to a number of stores from some of the most prominent fashion brands in the world. The mall has more than a dozen high-end brands represented here with discounts of at least 50% off of many products...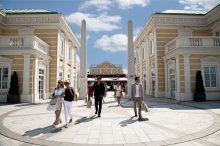 Designed to the high standards of Austrian architecture Designer Outlet Parndorf offers around 130 top stores including iconic premium brands such as Armani, Prada, Gucci and Karl Lagerfeld, high street brands such as Diesel, Guess, Nike, Adidas and Desigual, professional...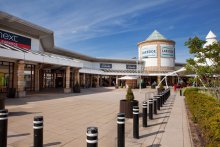 The Lakeside Village Outlet Shopping Center in the UK offers up to 60% off on retail prices. Lakeside Outlet has around 45 brand stores within its vicinity, offering great bargains on clothing, sportswear, accessories, shoes and footwear, underwear and lingerie and many more...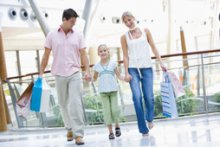 The Fashionesta Outlet Store is an outlet mall located right to the east of the Rhine River in Dusseldorf. The mall is home to a number of different stores devoted to selling all sorts of different products from some of the world's most prominent fashion brands. The mall has...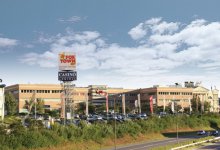 FoxTown Outlet, located in the town of Mendrisio, in Switzerland is right on the border with Italy, next to the stunning lake Como. FoxTown is the second largest shopping center in the area, after the Serravalle, and it consists of 2 three-storey buildings linked to each...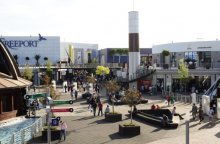 If you prefer your outlet centres to be relaxed, Freeport Outlet Alcochete is the place for you. Just over 30 kilometres from Lisbon, across the amazing Vasco de Gama Bridge (the longest bridge in Europe), the Freeport Outlet Alcochete is Europe's largest outlet centre and...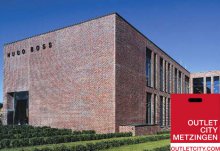 Outlet City Metzingen began life as part of the Hugo Boss factory in this south western town of Germany. Located at 30 minutes from Stuttgart, Metzingen was originally just an outlet for staff at the iconic textile company but today it is the destination for 3.5 million...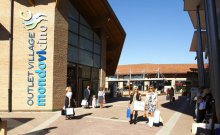 Mondovicino Outlet Village was built in 2007 and is located not far away from popular destinations such as Turin and Genoa. The mall is home to more than 85 shops, which makes it one of the largest ones in Northern Italy. Brands features in the numerous stores of this...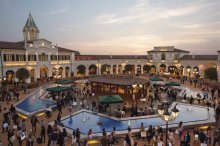 The most refined style lives here: at McArthurGlen Designer Outlet Noventa di Piave you will find the most prestigious designer labels in the world, with price reductions of 35% to 70% all year round. 
Luxury lies at the heart of Veneto Designer Outlet: the prestige...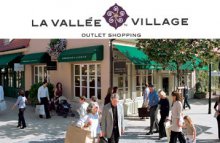 La Vallee Village outlet centre forms one part of the Val d'Europe development outside Paris which also includes the world famous Disneyland Paris and the Val d'Europe shopping centre. With millions of visitors to the area every year, transport links to the centre are...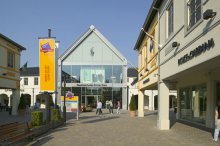 This designer outlet is located in Roermond, only 10 minutes from the German border and 30 minutes from Düsseldorf. It has first-class connections by motorway and public transport.
Discover in Roermond outlet over 170 designer brands in more than 100 stores, selling...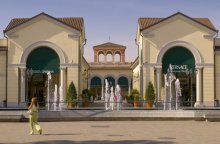 Experience the McArthurGlen concept in the first Italian fashion centre and in Europe's largest Designer Outlet. Serravalle Outlet is more than just a place to make a few purchases, it is a chance to have a unique shopping experience in exclusive boutiques. These shops face...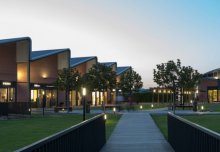 At Thirty minutes from Florence in the green tuscan hills, the Mall Outlet is a luxury shopping factory centre that is home to a number of stores that are hosted by some of the most prominent designers around. It is located in an open-air location that is home to many brands...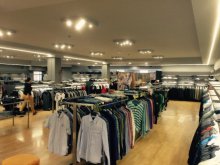 Opened in 2005 and situated close to the border with France, Frontiera Outlet is home to numerous famous brands of high fashions. Only with the best and only original merchandise to offer, this shopping center has gained recognition from locals and tourists alike, especially...