Address :
Cologne Fashionesta Outlet
Germany
Phone :
+49 (0)211 863 92 86
Opening Times :
Open 11 am to 8 pm on Mondays to Saturdays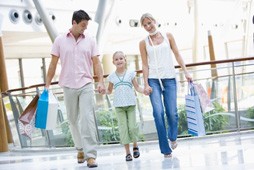 The Fashionesta Outlet Store in Cologne is a popular outlet mall that is home to a number of stores from some of the most prominent fashion brands in the world. The mall has more than a dozen high-end brands represented here with discounts of at least 50% off of many products at this location.
The outlet mall is supported by a buying centre in Italy that works to find quality merchandise for all of its brands while finding contracts to use for selling many of these products at some substantial discounts. All products that are to be sold are individually chosen by the buyers at the Fashionesta mall to ensure that only the best possible solutions are to be offered for sale.
The brands that are featured at this outlet mall include a variety of names devoted to fashions for women and men alike. The brands proposed include Prada, Calvin Klein and Dior just to name a few. All products are guaranteed to be available with some of the best discounts. In fact, the mall offers discounts of up to 70% off of many of the products that are sold around here, thus providnig shoppers with some of the strongest deals around.
Access :
Take the Hohenzollernring or Bundesstrasse 9 onto the Aachener Strasse exit and take a left onto Pfeilstrasse. The mall should be on the left on Friesenwall.
Brands:
Armani, Burberry, Calvin Klein, Dior, Casadei, Paul and Joe, Prada, Loro Piana, Gianni Versace, Valentino, Hugo Boss, Dolce and Gabbana, Fendi, Zanotti,