Address :
Dusseldorf Fashionesta Outlet
Germany
Phone :
+49 (0)211 863 92 86
Opening Times :
Open 11 am to 8 pm on Monday to Saturday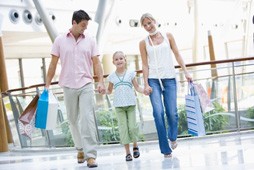 The Fashionesta Outlet Store is an outlet mall located right to the east of the Rhine River in Dusseldorf. The mall is home to a number of different stores devoted to selling all sorts of different products from some of the world's most prominent fashion brands. The mall has a variety of stations that offer products from Gianni Versace, Hugo Boss, Burberry and Prada among several other popular names.
The products that are available for sale at this location include many options that cater to all sorts of special needs. Customers can find shoes, handbags, dresses, suits and other common items for sale. The stores will satisfy both men and women who are looking for all kinds of top-rate fashions.
This Dusseldorf Outlet has an open-air design and plenty of space for all sorts of shopping activities. What particularly makes the mall so popular is that it offers a large variety of discounts on all of its products. The mall has discounts that are good for up to 70% off of various items. These discounts are made possible by the strong connections that the buyers at the mall have with many of these brands in Italy.
Access :
Take the Kavalleriestrasse exit off of the Rheinkniebrucke and head northeast to Kasernenstrasse and turn left on Flinger Strasse. This is located right next to Elvis Presley Museum.
Brands:
Prada, Dior, Gianni Versace, Calvin Klein, Hugo Boss, Burberry, Armani, Loro Piana, Valentino, Casadei, Paul and Joe, Dolce and Gabbana, Roberto Cavailli, Fendi,
Link :
For further information on Fashionesta