One of the largest countries in Europe, Spain occupies the majority of the Iberian Peninsula which sits between the Atlantic Ocean and the Mediterranean Sea in the far south west of mainland Europe. With major cities such as Barcelona and the capital, Madrid, hosting internationally recognised annual fashion weeks, Spain is renowned for its strong and vibrant styles; a typical blend of Europe and North Africa reflected in its fashion and architecture. From the southern city of Seville to the northern port cities of A Coruna and Bilbao, and from the holiday island of Majorca to the upmarket outlets of Madrid; Spanish factory outlet centres capture the style and spirit of this vibrant country.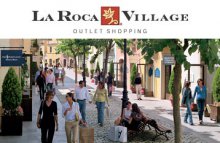 Barcelona outlet La Roca Village, just outside Barcelona, Spain, has been trading successfully since July 1998. Owing to its proximity to the coastal resorts of the Costa Brava, and its unparalleled visibility and access from the AP7 (A7) Motorway, the Village has become a...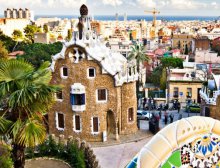 Outlet-malls.eu has selected the best stock clearance shops spreading in Barcelona that you should have to look. You will find in those shops end-of-serie and previous years collections with discounts of 30 to 70%. During sales many beautiful pieces are up to 75 %...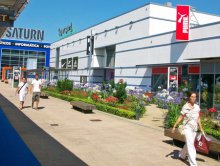 Fashion Outlet in Barakaldo, the largest fashion outlet in the North of Spain, is located some 15 minutes from the famous resort of Bilbao. It is home to a large variety of stores, offering some of the world's most famous fashion brands, such as CK Jeans, Pepe Jeans, Mango,...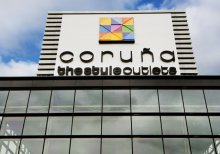 Set in the far North West corner of Spain outside the Galacian port city of A Coruna, Coruna The Style Outlets is an indoor single floor outlet mall. This modern mall is conveniently situated on the N550, close to the airport and only 11km from the centre of A Coruna.

...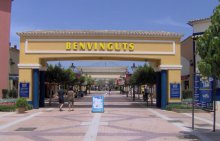 On the holiday island of Mallorca approximately 12km north east of the capital Palma de Mallorca, Festival Park Mallorca is a popular leisure and shopping destination with good road and public transport links (the railway station is a good walk away). Free parking also makes...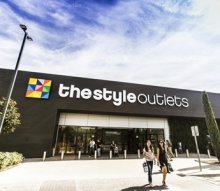 Getafe The Style Outlet, located right outside Madrid, is an outlet mall that is home to a number of different stores, selling top quality merchandise and various products of some of the world's most popular names in fashion. The malls is designed in a form of a 1- storey...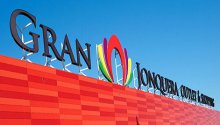 Gran Jonquera is an outlet mall, located North of Barcelona and is home to more than 50 shops devoted to selling a wide variety of different products from some of the most popular brands in the fashion industry.  The quality merchandise offered here is from well-known brands...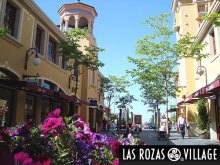 Las Rozas Village and its sister Village La Roca Village offer the only up-market luxury outlet options in Spain. Las Rozas Village was the second of the Villages to open in Spain.
Las Rozas Village is located only slightly more than half an hour from Madrid and can...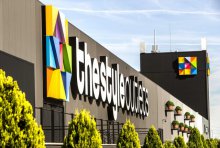 With over 120 Spanish and international brands inside one air conditioned single floor mall, San Sebastián de los Reyes The Style Outlets offers women's wear, lingerie, menswear, children's wear, shoes, jeans, sportswear and leather goods at standard discounts...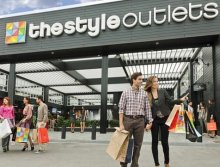 Factory Sevilla Aeropuerto Outlet in Spain, or also known as The Style Outlets Sevilla, is located just a five minute drive from the city of Sevilla in Spain. It has a total area size of 16,400 square meters, spanning around 66 stores with about 1,200 parking spaces. It is...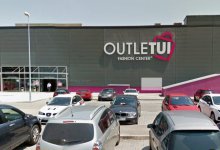 In the Galician region of northwest Spain, the historic town of Tui sits on the left bank of the River Mino, facing the Portuguese town of Valenca. For lovers of architecture, or lovers of wandering the twists and turns of ancient streets, the town offers many fascintating...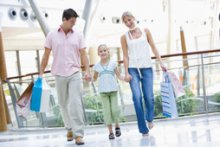 At Viladecans The Style Outlets, shoppers will find everything they need for a great day out in an open-air centre featuring landscaped gardens and fountains. After browsing great brands, they can enjoy a lunch at a stylish restaurant, and walk around before hitting the shops...