A proudly independent nation, Switzerland is nestled in the Alps between France, Germany and Italy. Linked to its European neighbours via an excellent rail and road network tunnelled through the alpine mountains, Switzerland is also served by five international airports providing global links to all the world's major cities. Home of the international jet set in St Moritz and the global banking industry in Zurich, Switzerland has long had a reputation for upmarket and luxurious living.
Swiss factory outlet centres range from the modern chic and premium brands of Schonenwerd Fashion Fish to the architecturally stylish alpine village setting of Landquart.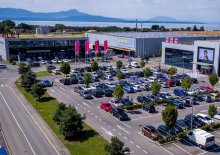 In Aubonne, on the same site as IKEA's most successful store is located, Aubonne Outlet is the largest brand center in French-speaking part of Western Switzerland. Some fifty boutiques are waiting to welcome you with reduced prices all year round.  Most guarantee that the...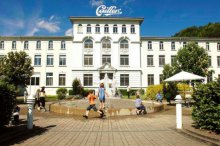 La Maison Cailler in Broc is located close to Gruyères, where all the chocolates of this Swiss brand are made. You will discover the Cailler chocolate universe, Aztec ceremonies, and also the fascinating tales of François-Louis Cailler, founder of the brand, while inhaling...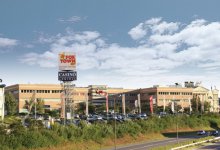 FoxTown Outlet, located in the town of Mendrisio, in Switzerland is right on the border with Italy, next to the stunning lake Como. FoxTown is the second largest shopping center in the area, after the Serravalle, and it consists of 2 three-storey buildings linked to each...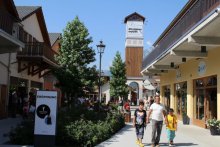 Whether you are solving the world's economic problems in Davos, checking on your offshore accounts in Zurich (Switzerland) or joining the international jet set in St Moritz; the Landquart Fashion Outlet is ideally positioned for you to take a bargain hunting break. Unlike...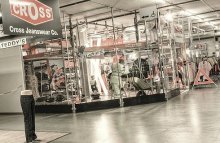 The Outletpark Murgenthal offers 10,000 square meters of area, with 8,000 square meters dedicated to shopping. It is located near Rothrist, Basel and Lucerne. The Outletpark has about 20 stores, housing over 100 brands. It might not be as large as other outlet parks, but...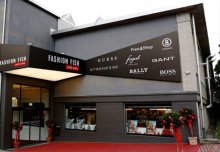 The Fashion Fish Outlet is an outlet shopping center located in Schönenwerd in the Canton of Solothurn...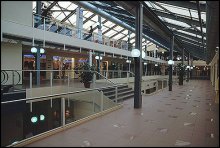 Villeneuve...