A small country on the north coast of Europe, the Netherlands has a long maritime history of exploration and trade. A relaxed and cosmopolitan country, Holland is well served by rail and road links across western Europe as well as welcoming scheduled flights from around the world at its five international airports.
Dutch factory outlet center also capture the spirit of the country from the Batavia Stad on the waterfront of the country's capital city, Amsterdam, to the contemporary centres in Roermond and Rosada on the Belgian and German borders.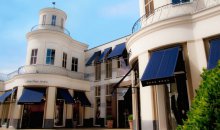 The first factory outlet centre in Holland, Batavia Stad Amsterdam Outlet opened its doors in 2001 by the Markermeer - a large inland lake north east of Amsterdam. All the best local, national and international brands you would expect in such a cosmopolitan country as Holland...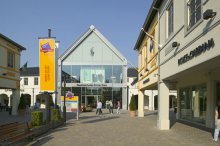 This designer outlet is located in Roermond, only 10 minutes from the German border and 30 minutes from Düsseldorf. It has first-class connections by motorway and public transport.
Discover in Roermond outlet over 170 designer brands in more than 100 stores, selling...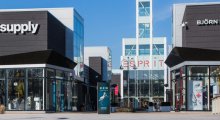 McArthurGlen Rosada is situated in southern Holland a few minute's drive from the centre of the 12th century city of Roosendaal with its vibrant city centre and market. The city has gone through many changes in its long history from being a centre for peat cutting and export...