Europe's western most mainland country, neighbouring Spain, Portugal sits on the continent's Atlantic coast. The capital city of Lisbon is a global centre for finance, media, entertainment, the arts and tourism; giving it a lively and cosmopolitan feel blended with the country's naturally relaxed ways. The south of the country is famous for its long Algarve beaches and holiday resorts, while the north of the country is equally famous for its fine wine and port.
Portuguese factory outlet centers reflect their surroundings with the temperate climate of Lisbon giving the open air centre in Alcochete a relaxed atmosphere; while the striking design of the modern outlet mall in Vila do Conde reflects the architectural heritage of the nearby city of Porto.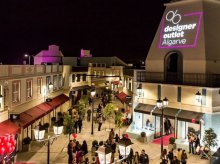 Famous for its mild climate with over 300 days of sunshine per year, the Algarve is a favorite destination for more than 4 million tourists every year. Faro Airport is only a five-minute drive away. The open-air outlet village invites visitors to shop under the open sky. Over...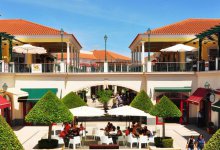 Campera is a large open air outlet centre in the town of Carregado about an hour's drive from the historic Portugese capital city of Lisbon; with its wonderful mix of fine architecture, art and culture mixed with beaches and relaxing bars and restaurants. Beautifully laid out...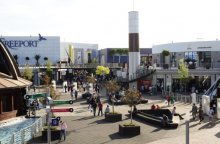 If you prefer your outlet centres to be relaxed, Freeport Outlet Alcochete is the place for you. Just over 30 kilometres from Lisbon, across the amazing Vasco de Gama Bridge (the longest bridge in Europe), the Freeport Outlet Alcochete is Europe's largest outlet centre and...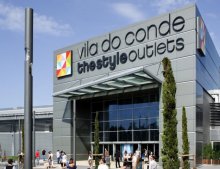 Architecturally striking, the entrance to this huge indoor outlet mall is a work of art in itself. Inside the crisp style of the single floor shopping centre gives shoppers everything they need. From Agostini to Zippy, Vila do Conde The Style Outlets offers the full A - Z of...