Northern Ireland is the smallest country, or province, within the UK and sits on the island of Ireland off the west coast of the mainland of the UK. It shares the island with its larger neighbour, the Republic of Ireland, with open borders between the two. The Northern Irish capital city of Belfast, once a centre for heavy industry is increasingly becoming a vibrant and cosmopolitan centre for arts, entertainment and commerce. Northern Ireland's factory outlet center is situated in the south of the country at Banbridge, with good road links across the country and into the Republic of Ireland.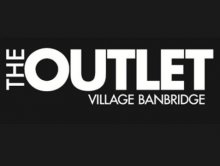 Located just 25 minutes south of Belfast and 10 min of Newry, The Outlet Village Banbridge is the perfect place for bargain hunters with permanent reductions of between 30% and 70% in every store. Home to more than 55 of...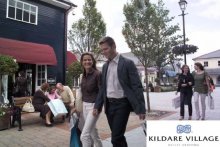 Kildare Outlet Village, located in the picturesque town of Kildare in Ireland offers luxurious brands at an attractive price. It is home for more than 60 boutiques, with famous brands such as Ralph Lauren, Coach, Jaeger, Karen Millen, and more. The cozy and relaxed atmosphere...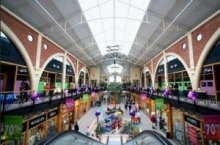 The Killarney Outlet Center is Ireland's Premier Outlet Centre, situated in the heart of Ireland's most popular Tourist destination, Killarney. The Centre is located in the centre of the town. The Killarney Outlet features a wide selection of stores including Ireland's first...