Address :
Talange Marques avenue
Z.I. de Talange Hauconcourt
France
Phone :
+33 (0)3 87 17 35 50
Opening Times :
Monday to Saturday: 10.00 am to 7.00 pm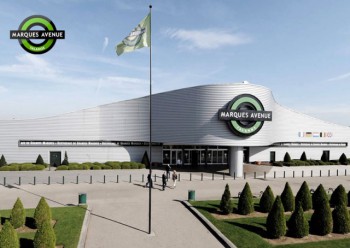 Marques Avenue Talange in the French region of Lorraine in north eastern France is close to the borders of Germany, Luxembourg and Belgium; providing easy access for bargain hunters from across the area. With a long history of managing changes to their governments and borders, the Lorrains people provide an open and multicultural welcome to visitors - a feeling repeated in the wide range of local, national and international brands found throughout Talange Marques Avenue.
The outlet centre offers 66 brand-name outlet shops featuring men's, women's and children's wear and household goods. Nike and Polo Ralph Lauren outlets are also available nearby. It features some of the best in fashion including Desigual, Comptoir des Cotonniers, Petit Bateau, Mango, Du Pareil Au Même, Calvin Klein, Seb, Tefal, Quiksilver, Dim, Oxbow, Le Temps des Cerises, Guy Degrenne, Delsey,Ventilo, Sud Express, 1.2.3 and Gant; all available at discounts of at least 30% off the retail prices found in high street stores.
For a quick or leisurely break from shopping, La Croissantierie offers a tasty choice of menus throughout the day from a breakfast croissant to soups, salads and pies with fresh artisan breads for lunch and an afternoon tea and pastry.
Access :
Marques Avenue Talange, only 10 minutes from Metz and now directly reachable by the A31 motorway, benefits from this special location in the heart of Europe near the bustling regional capital.
Brands:
1.2.3, Adidas, Anne de Solène, Arc International, Arrow, Banana Moon, Bayard, Beaba, Betty Barclay, Black & Decker, Bruno Saint Hilaire, Café Coton, Calida, CBK, Charles Le Golf, Clarks, Deeluxe, Delsey, Descamps, Desigual, Digel, Dodo, Du Pareil au Même, Etam Lingerie, Guess, Guy Degrenne, Hardrige, Haribo, Home & Cook, Izac, Jeff De Bruges, Jerem, Kusmi Tea, Lafuma, Les P'tites Bombes, Levi's, Le Coq Sportif, Le Creuset, Le Temps des Cerises, L'atelier Des Créateurs, Mango, MCS, Mexx, Mustang, Nike, Odlo, Oxbow, O'Neill, Paul Mausner, Petit Bateau, Puma, Quiksilver, Reebok, Salamander, Salomon, Shoe Mark, Sud Express, Sun Factory, Teddy Smith, The Body Shop, Dim, Playtex, Wonderbra, Tommy Hilfiger, Tom Tailor, Tradition des Vosges, Triumph, Valege, Yves Delorme,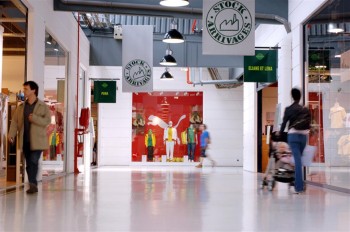 Link :
For further information onTalange outlet