Address :
Ile Saint-Denis Marques Avenue Paris
France
Phone :
+33 (0)1 42 43 70 20
Opening Times :
Monday to Saturday : 10 am to 8 pm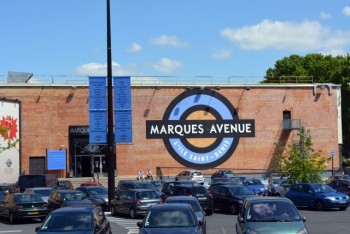 L'Ile Saint Denis (literally, the island of St Denis) is a long horseshoe shaped island in the River Seine approximately ten kilometres north of the centre of Paris - about twenty minutes from the Place D'Etoile and Arc de Triomphe. Marques Avenue L'Ile Saint Denis has around 75 stores housing top international and French brands.
With a wide range of discounts on offer - look out for additional special offers in the sales ('Soldes') - shoppers have a wide range of choice of clothing for men, women and children; shoes, sports clothing and equipment, lingerie, accessories and leather goods, childcare, kitchen and tableware, home decorations and tools. Top brands at discounts between 30-70% include Anne de Solene homeware, Aigle footwear, Quiksilver, Nike outlet, Adidas, and Jerem for men, and an A-Z of top French womenswear from Antonelle to Zapa Paris.
Ile Saint Denis Outlet also has a choice of places to rest, refuel and plan your shopping. From breakfast over a coffee or tea and croissants, to tasty lunchtime salads and sandwiches, or an afternoon break for macaroons or muffins; Le Croissanterie has a wide range of choice. For shoppers with larger appetites, Lunch Grill provides a range of cooked dishes including gourmet burgers and a choice of daily specials.
Access :
On the banks of the Seine, 20 minutes from Place de l'Etoile.
Brands:
1.2.3, Anne de Solène, Antonelle, Armor-Lux, Arthur Hector Cheri, Bayard, Bel Air, Bensimon, Betty Barclay, Bruce Field, Café Coton, Camaïeu, Caroll, Charles Le Golf, Clarks, Lafuma, Complices, Comptoir Des Cotonniers, Cyrillus, Delsey, Desigual, Du Pareil au Même, H Emling, J.J. Garella, Garnier Thiébaut, Gérard Darel, Guy Degrenne, Heyraud, Home&Cook, Ikks Enfants, Izac, Jacadi, JB Martin, Jeff De Bruges, Jerem, Jonak, Kaporal, Kid'store, La Compagnie Des Petits, La Maison du Cuir, Les Ateliers De La Maille, Levi's, Le Coq Sportif, Le Cotonnier, Le Temps des Cerises, L'oréal, Mac Douglas, Manfield, Mango, MCS, Moda vista, Naf Naf, Napapijri, Nike, Oxbow, Pallio, Princesse Tam-Tam, Quiksilver, Renatto Bene, Sequoïa, Simone Pérèle, Stanford, Sud Express, Sun Factory, Tara Jarmon, The Lingerie Shop, Dim, Playtex, Wonderbra, The North Face, Tradition des Vosges, Trespass, Triumph, Van's, Villeroy&Boch, Weill Stock, Zapa,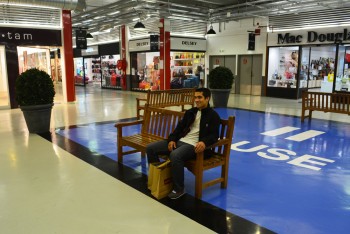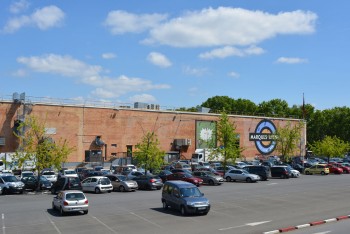 Link :
For more information on Marques avenue Paris