Address :
Franconville Quai des Marques Paris
395 rue du Général Leclerc
France
Phone :
+33 (0)1 34 44 17 17
Opening Times :
Monday to Friday 11am to 8pm ; Saturday 10am to 8pm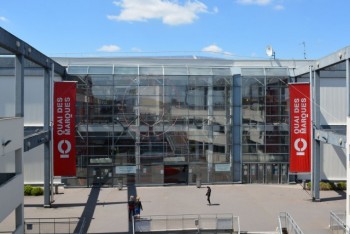 Just 15 minutes north from the beautiful and historic capital city of Paris Franconville Quai des Marques has 95 stores offering 370 designer brands over two floors of bargain hunting heaven. The Quai des Marques in Franconville is a modern purpose built mall with an airy and contemporary feel.
Inside the outlet centre all items are offered at a minimum of 30% off their equivalent recommended high street price, with end of season lines often available at even greater discounts and sales discounts up to 70% in some cases. Great French brands include Guy Degrenne tableware, Descamps homeware, DPAM childrenswear and Georges Rech's stylish ladieswear; alongside top international brands such as Adidas, Crocs, Gant, Levi and Salamander.
For a break from bargain hunting Franconville Quai des Marques also offers sweet and savoury snacks at Les Delices de Franconville and La Bonbonnière; or a full menu of hot food, pasta, salads, sandwiches and many other delicacies on the terrace at the Five O 'Clock restaurant.
Access :
On the weekend getaway route: A15 highway, Exit 4 next to IKEA.
Brands:
1.2.3, Adidas, Aigle, Antonelle, Aubert, Banana Moon, Bata Stock, Bayard, Bel Air, Bensimon, Blanc Des Vosges, Bonnie Doon, Bruce Field, Café Coton, Caroll, Chantelle Darjeeling, Charles Le Golf, Chattawak, Chevignon, City Sport, Clarks Lafuma Outlet, Collection Directe, Complices, Costello, Costello Le Dépôt, Crocs, Deborah Li, Descamps, Du Bonheur Dans La Maison, Du Pareil au Même, Eden, Espace Optical, Etam Lingerie, Five O'clock, Gabor, Gant, Garella, Georges Rech Stock, Gérard Darel, Guy Degrenne Factory, Gyks, Hom2lux, Ikks, Jacques Heim, JB Martin, Jeff De Bruges, Jerem, Kaporal, Kiki Galou, La Bonbonnière, La Compagnie Des Petits, Les 3 D, Les Ateliers De La Maille, Les Délices De Franconville, Levis Factory Outlet, Le Creuset, L'atelier Des Créateurs, Marèse, Mât De Misaine, Mcs Homme, Napapijri, Noël Babybotte, Pacific Cuir, Pallio Store, Petit Bateau, Présence Bijoux, Promod, Quiksilver, Redskins, Renatto Bene, Retoucherie, Route De La Soie, Saint James, Salamander, Sequoïa, Simone Pérèle, Stanford, Stock D, Stock Kédav, Sud Express, Surabaya, Swoon, Sym Stock, Tara Jarmon, Teddy Smith, The Lingerie Shop : Dim, Tradition des Vosges, Ventilo, Weill Stock, Western Pacific, Yuka,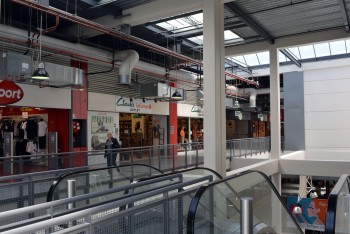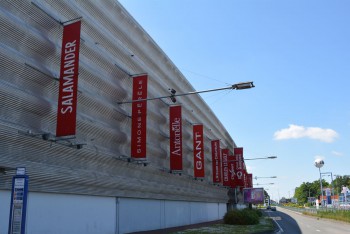 Link :
For further information on Paris Quai des marques