Address :
Corbeil Essonnes Marques Avenue A6
France
Phone :
01 69 22 12 12
Opening Times :
Monday to Friday : 10am to 7pm ; Saturday : 10am to 8pm
News :
New stores : Kusmi Tea, The Kooples and Caroll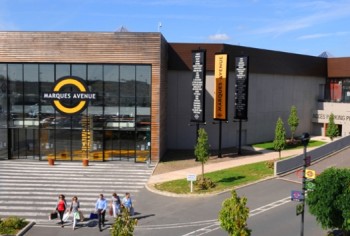 Marques Avenue A6 is ideally situated just 30 minutes south of Paris (Porte d'Orléans) and a few kilometres from the peace of the ancient national forests of Sénart and Fontainebleau and the famous Château de Fontainebleau, a sumptuous palace which was once home to the kings of France. The outlet centre sits at the intersection of the A6 "sunshine motorway" linking Paris with Lyon and Marseille and the Ile-de-France N104 motorway; providing easy access for bargain hunters from across the region.
The Marques Avenue A6 outlet centre has around 65 stores housing top international and French brands, including Aubade, Bérénice, Tara Jarmon, Princesse Tam-Tam, Cotélac, Stella Forest, Pablo de Gérard Darel, Le Temps des Cerises, Oxbow, Levi's, Caroll, Nodus, Nike, Le Tanneur, The Kooples, Petit Bateau, Quiksilver, IKKS, Delsey, Catimini, and Desigual. With a wide range of discounts on offer - also look out for additional special offers in the Sales ('Soldes') - shoppers have a wide choice of clothing for men, women and children; shoes, sports clothing and equipment, lingerie, accessories and leather goods, childcare, kitchen and tableware, home decorations and tools.
To rest, refuel and plan your shopping Marques Avenue A6 outlet centre also has a choice of places to eat. Le Croissanterie offers a choice from a breakfast croissant, to tasty lunchtime salads and sandwiches, or an afternoon break of macaroons. For larger appetites, Lunch Grill provides a range of cooked dishes including gourmet burgers and a choice of daily specials.
Access :
Marques Avenue A6 in Corbeil Essonnes is located at south of Paris, where the A6 highway crosses the N104 Francilienne route.
Brands:
1.2.3, Adidas, Aigle, Antonelle, Arena, Arrow, Arthur, Asics, Aubade, Azzaro, Banana Moon, Bayard, Bébé Confort, Benetton, Bensimon, Berenice, Betty Barclay, Blanc Des Vosges, Café Coton, Caroll, Catimini, Charles Le Golf, Clarks, Cotelac, Daniel Hechter, Delsey, Desigual, De Fursac, Dodo, Du Bonheur Dans La Maison, Du Pareil au Même, Emling, Fossil, Garcia, Garnier Thiébaut, Geox, Hardrige, Haribo, Heyraud, Home & Cook, Ikks, Izac, Jeff De Bruges, Jerem, Kaporal, Karl Marc John, Kiko Milano, Kusmi Tea, Lafuma, Levi's, Le Coq Sportif, Le Cotonnier, Le Creuset, Jacquard Français, Le Phare de la Baleine, Le Tanneur, Le Temps des Cerises, Lindt, L'oréal, Mariner, Mât De Misaine, MCS, Mephisto, Moda vista, Nike, Nodus, Noël, Babybotte, Odlo, Olympia, Oxbow, O'Neill, Pablo, Pallio Store, Petit Bateau, Princesse Tam-Tam, Puma, Quiksilver, Saint James, Salamander, Salomon, Seiko, Serge Blanco, Simone Pérèle, Spontini, Tara Jarmon, Teddy Smith, The Body Shop, The Kooples, The Lingerie Shop, Dim, Tom Tailor, Tradition des Vosges, Triumph, Vans, Weill Stock, Yves Delorme, Zapa,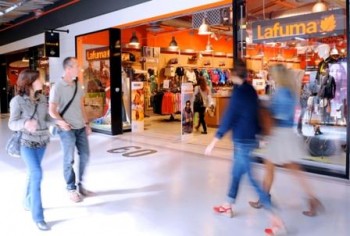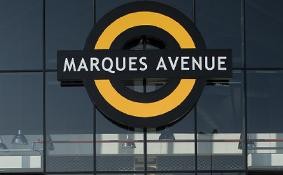 Link :
For further information on Marques Avenue A6