Address :
Dover De Bradelei Wharf Outlet
De Bradelei Wharf Dover
Cambridge Rd
United Kingdom
Phone :
+44 1304 226616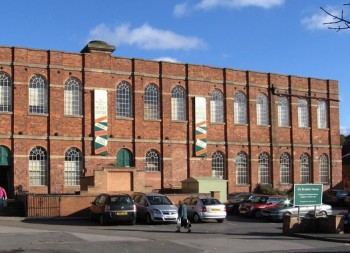 De Bradelei Wharf Outlet center located on the seaside in Dover is a popular outlet shopping mall that is home to a number of stores from some of the most prominent fashion brands in the world. The mall has many brands represented here with discounts of up to 70% off all year round, including seasons' specials. These substantial discounts attract visitors from all over the country to Dover, to benefit from these offers and enjoy a day in the beautiful Wharf.
De Bradelei Wharf Outlet is situated in an open-air location and is home to many stores that are organized in various categories, including female and male apparel, shoes, gifts and homeware, as well as outerwear, offering the shoppers some of the best deals around. Visitors are welcome to use free parking for cars and coaches, baby facilities and ATM machines. The mall also offers additional services such as disabled access and parking.
The Waves restaurant is a modern location that is open all the day and boasts beautiful views of the Dover Marina. It has a relaxed atmosphere and offers a variety of freshly-cooked meals, as well as an extensive selection of teas and coffee. 
Access :
Take the A20 Highway and follow the road signs leading straight to Dover Seafront.
Brands:
Alexon, Ann Thomas, Anamore, Atterley Road, Camille Lingerie, Craghoppers, Dash, Eastex, Esprit, Featuring Urban Outerwear, Fenella, Jack Murphy, Jacques Vert, Joules, Klass, Lily Originals, Minuet Petite, Paco, Planet, Precis, Regatta, Roman, Seasalt, Simon Jeffrey, Tigi, Tog 24, Windsmoor, Wrapt, 361 Sports,