Address :
Piaseczno Fashion House Warsaw
Poland
Phone :
+48 22 737 31 15
Opening Times :
Monday - Saturday: 10.00 - 21:00 ; Sunday: 10:00 - 20:00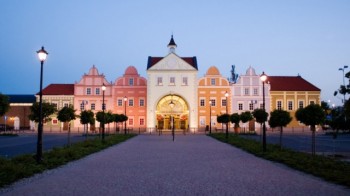 South of the Polish capital of Warsaw's city centre in the suburb of Piaseczno, the Warsaw Fashion House Outlet Centre has been designed to reflect the traditional architectural style of Warsaw's Old Town with its elegant coloured buildings and varying rooflines. Warsaw Old Town itself is now a UNECSO World Heritage Site, recognising the way it was meticulously rebuilt after the damage of World War 2 using as many of the original bricks and decorations as possible.
With more than 100 stores the site is Fashion House's largest outlet centre in Poland, each offering minimum discounts of 30%, rising to 70% for some ranges, and some special promotions offering up to 90% off the recommended high street prices. The centre has a strong range of men's and women's fashion wear with top brands such as Badura, Mango, Atlantic, Trussardi and Tom Tailor; plus high quality shoes such as Ravel and Clemente. Sportswear fans are also well catered for with brands such as 4F, Adidas, Nike, Hi Tec, Quiksilver, Salomon and Mountain Warehouse.
For a break from searching out great bargains, shoppers can relax and unwind with a choice of cafes and restaurants. Visitors can pick up a coffee, pastry or ice cream at outlets such as the Carte D'Or Cafe, SO!Coffee and Zielona Budka; or grab a burger or grill at Domi Corner.
Access :
Head south from Warsaw city centre on route 723, the centre is clearly visible at the junction of Putawska and Energetyczna.
Brands:
4F, Adidas, Alibione, Atlantic, Badura, Bagatelle, Bajkowy Labirynt, Barakuda, Besta Plus, Bialcon, Big Star, Boss, Clemente, Converse, Cross, Dajar, Diverse, Ecco, Essa, Felina, Ferroni/Taurus, Festina, Filippo, Furla, Gabor, Gatta, Geox, Gino Rossi, Greno, Guess, Hi Mountain, Hi Tec, Home & Cook, Hogi, In Medio, Joop, Kael, Kantor, Kazar, Ksantos, Lancerto, Lavard, Lee Cooper, Levi, Malou, Mango, Marilyn, Marks & Spencer, McArthur, Mexx, Moulton, Mountain Warehouse, Mustang, Nike, No Comment, Nowakowski, Ochnik, Olsen Bianca, Paris Optique, Perfumeria Frivol, Pinko, Pro Sport, Puma, Quiksilver, Ravel, Reebok, Rey jay, Ryfko, Salamander, Salomon, Samsonite, Schiesser, ScotFree, Solar, Stefanel, Swiss, Symbiosis, SzuzSzop, Taranko, Tatuum, Tchibo, Timberland, Tom Tailor, Tommy Hilfiger, Trespass, Triumph, Trussardi, Tuzzi, Umbro, Unisono, Venezia, Vero Moda, Villeroy & Boch, VIP Man, Vistula & Wolczanka, W Kruk, Willsoor, Wittchen,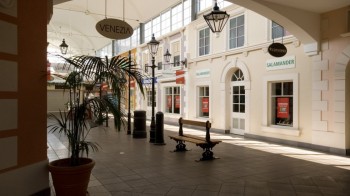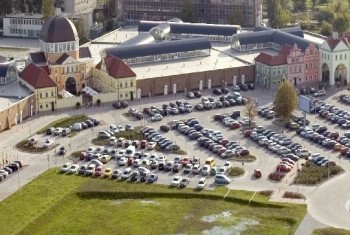 Link :
More information on Outlet Centre Warsaw