Address :
Fashion House Gdansk
Poland
Phone :
+48 58 320 99 44
Opening Times :
Monday - Saturday: 10.00 - 21:00 ; Sunday: 10:00 - 20:00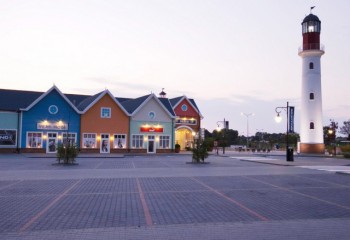 The design of the Gdansk Fashion House Outlet Center reflects the city's heritage as a major Baltic seaport, Poland's largest. The centre is home to around 100 top brands and has been designed to resemble a traditional fishing village with the stores in wooden 'houses' decorated with fishing nets and lifebuoys; complete with a 25 metre high lighthouse guiding visitors to the entrance.
Once inside this relaxing setting, shoppers will find a great range of European and global fashion brands with typical discounts of up to 70% - everything is discounted by at least 30% but look out for special deals with discounts up to 90% (check out the Promotions page on the centre's website for details). Reflecting the outdoor nature of the Baltic coast, the Fashion House Outlet Centre in Gdansk is especially strong on sportswear with around 20 top brands such as 4F, Nike, Asics, Hi Tec, Quiksilver, Salomon, Brugi, Regatta, Horyzont and Mountain Warehouse.
Gdansk Fashion House Outlet Centre  also has a good range of food outlets to take time out from bargain hunting such as Ice Cafe and So!Coffee for a quick break, or Pekin Bar and Rucolina's restaurant with its traditional cuisine and locally sourced food - something for most tastes in a pleasant setting.
Access :
The centre is on the Tri-city ring road just outside Gdansk and can be reached easily by car or by bus service 174 from Gdansk main railway station.
Brands:
4F, Adidas, Adventure Sport, Alberto Violli, Alibione, Amora.pl, Aryton, Asics, Atlantic, Avenir Twoje Soczexki, Badura, Bajkowy Labirynt, Bennetton, Big Star, Borsellino, Brand Collection, Brugi, Camel, Coccodrillo, Coverse, Cropp, Cross, Dajar, Dan Hen, Danske Mearke, Diverse, e-shoes, Essa, Eva Minge & Esotiq, Ewtex, Filippo, Gabor, Gatta, Geox, Giacomo Conti, Gino Rossi, Heavy Duty, Hi Mountain, Hi Tec, Home & Cook, Horyzont, T&M, Ice Cafe, In Medio, Izzi, Kappa, Karino, Kazar, Kemer, Lacoste, Lancerto, Lavard, Lee Cooper, Levi, McArthur, Mexx, Mituu, Mountain Warehouse, Mustang, MZGZ, Necessity, Nike, Ochnik, Olsen Bianca, Pepe Jeans, Pierre Cardin, Pretty Woman, Puere, Puma, Queen, Quiksilver, Quiosque, Ravel, Reebok, Regatta, Reporter, Salomon, ScotFree, Simple, Smoo & Go, Solar, Stefanel, Sumatra, Symbiosis, SzuzSzop, Taranko, Tatuum, Timerland, Tine Trend, Tom Tailor, Trespass, Triumph, Umbro, Venezia, Vero Moda, Verssen, Tommy Hilfiger, Villeroy & Boch, Vinceza, Vistula & Wolczanka, Volcano, White Star, Willsoor, Wittchen, Wrangler,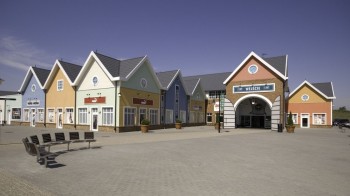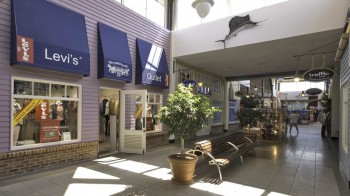 Link :
Outlet Centre Gdansk