Address :
Poznan Factory Outlet Center
Poland
Phone :
+ 48 61 652 30 30
Opening Times :
Monday - Friday: 11:00 - 21:00 ; Saturday: 10:00 - 21:00 ; Sunday: 11:00 - 21:00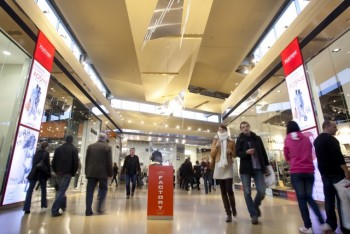 Poznan is one of Poland's oldest cities; growing for its early position on the island of Ostrow Tumski in the River Warta, it is situated in central Poland approximately 175 kilometres from the border with Germany. Factory Poznan is situated about 8km south of the city on the main route between Warsaw and Berlin.
Poznan's Factory offers bargains in women's, men's and children's fashion, sportswear, shoes, lingerie, accessories, kitchen accessories, tableware, and cutlery; with typical discounts between 30% and 70% off the recommended prices for high street stores. The centre also has a pharmacy, newsagent, perfumery and travel agency.
From Adidas, Albione and Art of Fashion to Volcano, VIP and Venezia the centre has a great range of top fashion clothing at discounted prices. For younger style gurus the range of children's fashion brands includes Coccodrillo, Desigual, Mexx, Quadri Foglio and Smyk, plus Claire's Accessories for those final tounches.
The centre has a choice of three food outlets. So!Coffee offers cakes, sweet snacks and ice creams; the Sphinx restaurant serves meat as well as pizza, pasta, salads, appetizers and desserts; while Chtopskie Jadto has a good selection of Polish dishes including traditional soups, handmade dumplings and local recipes for hearty or light meals.
Access :
Factory Poznan is situated near the motorway linking Poznan to Warsaw. Leave the S5 auto-route at its junction with route 430 - Poznan Lubon - drive west along Dębiecka, under the large railway bridge, factory Poznan in on the left.
Brands:
Albione, Americanos, Art of Fashion, Big Star, Bytom, Cross, Diverse, Kastor, Lavard, Lee Cooper, Levis, Mustang, Pepe Jeans, Prochnik, ScotFree, Timberland, Tom Tailor, Volcano, Coccodrillo, Desigual, Mexx, Quadri Foglio, Smyk, Benetton, Vero Moda, 4F, Adidas, Alpine, Brugi, Hi Tec, Mountain Warehouse, Nike, Puma, Reebok, Regatta, Umbro, Converse, Ecco, Filippo, Gino Rossi, Inblu, McArthur, Meritum, Salamander, Symbiosis, Venezia, Atlantic, Calzedonia, Gatta, La Vantile, Malou, Triumph, Claires, Chromia, Ochnik, Puccini, Underground, VIP, Dajar, Home & Cook, Home Outlet, Frivol, Top Press, Rossman, Tui,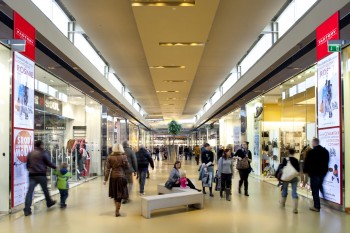 Link :
More information on Poznan