Address :
Krakow Factory Outlet
Poland
Phone :
+48 12 297 35 00
Opening Times :
Monday - Saturday: 10.00 - 21:00 ; Sunday: 10:00 - 20:00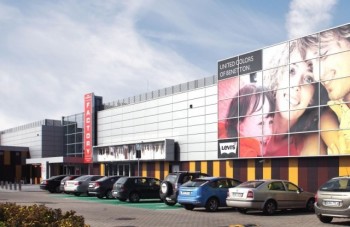 Only fifteen minutes from the city centre of Krakow, a city which can trace its history back well over 1000 years, Factory Krakow is situated at the junction of two major auto-routes and is served by a free bus service making it readily accessible for browsers and bargain hunters alike. 
With typical discounts between 30% and 70% off the recommended prices for high street stores, the centre offers bargains in women's, men's and children's fashion, sportswear, shoes, lingerie, accessories, kitchen accessories, tableware, cutlery, perfume, cosmetics and eyecare. The great fashion brands available include Guess, Chicco, O´Neill, Caramelo, Reebok, Samsonite, Miss Sixty, BillaBong, Mango, Pepe Jeans, Polo Ralph Lauren, Adidas, Diesel, Hugo Boss, Tommy Hilfiger, Lee, Dockers, Rip Curl and Desigual. For ladies, or gentlemen looking for a special gift idea, the centre also has a range of lingerie brands including Calzedonia, Dalia and Gatta.
To replenish your energy for more bargain hunting, the centre offers a range of cafes and coffee bars to rest your weary legs and arms. Lodomania is a dessert heaven for sweet and ice cream lovers, So!Coffee and Coffee Heaven offer coffee and cakes, while the Olimp self service restaurant offers a range of Polish and Mediterranean dishes. 
Access :
The centre is situated at the interchange of routes 79 & 94 north west of Krakow city centre. Free bus from Grunwaldzki Bridge (B-7) or Rondo Matecznego (I-5).
Brands:
Badura, Bayla, Ecco, Filippo, Gabor, Goex, Gino Rossi, Intershoe, Kari, Kazar, Kulig, Mustang, Symbiosis, Venezia, Atlantic, Calzedonia, Dalia, Gatta, Italian fashion, Guess, Chicco, O´neill, Caramelo, Reebok, Samsonite, Miss Sixty, Billabong, Mango, Pepe Jeans, Polo Ralph Lauren, Adidas, Diesel, Hugo Boss, Tommy Hilfiger, Lee, Dockers, Rip Curl, Desigual, Levis, Nike, Gas, Benetton, Asics, Calvin Klein, Converse, Gant, Lindt, Puma, Triumph, Vanity Fair, Dajar, Home & Cook, Home Outlet, Tchibo,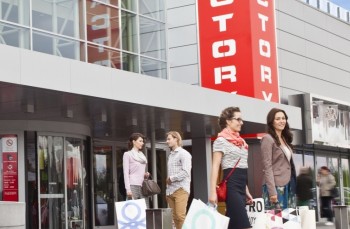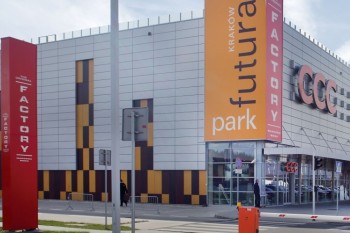 Link :
Factory Outlet at Krakow