Address :
Annopol Factory Warsaw
Poland
Phone :
+ 48 22 441 90 00
Opening Times :
Monday - Saturday: 11:00 - 21:00 ; Sunday: 10:00 - 20:00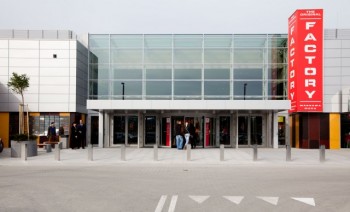 Annopol is a former industrial area in north east Warsaw, now renovated with new business and retail parks along the banks of the River Vistula. Built in 2012, Factory Warszawa Annopol is a modern outlet centre situated close to other retail outlets for the dedicated bargain hunter.
Annopol's Factory offers bargains in women's, men's and children's fashion, sportswear, shoes, lingerie, fashion accessories and home ware. Typical discounts are between 30% and 70% off the recommended prices for high street stores, with special promotions offering even greater discounts on selected items across the centre. The centre also has a pharmacy, bookshop, toy shop, perfumery and travel agency.
For a break from the little ones, The Jupi Park at Factory Warszawa Annopol has a fun playroom for children to play and run around under professional supervision. The centre also has a choice of five food outlets including a sushi bar. So!Coffee and Grycan have tasty cakes, sweet snacks and ice creams; the Sphinx restaurant serves meat as well as pizza, pasta, salads, appetizers and desserts; while Chtopskie Jadto has a good selection of Polish dishes including traditional soups, handmade dumplings and local recipes for hearty or light meals.
Access :
Approximately 10km north east of Warsaw city centre, leave the E67 Torunska at its interchange with Marywilska. After the slip road, turn left into Bazylianska then left at the roundabout along Rembelienska. Factory Annopol is on the left just after you cross the bridge over the E67.
Brands:
Broadway, Butik, Cropp, Essa. Albione, Big Star, Bytom, Cross, Digel, Diverse, Full of Style, Lavard, Lee Cooper, Levis, Mustang, May Way, Pepe Jeans, Prochnik, ScotFree, Timberland, Tom Tailor, Tommy Hilfigger, Volcano, Smyk, 4F, Adidas, Asics, Brugi, City Sport, Helly Hansen, Hi Tec, Mountain Warehouse, New Balance, Nike, O'neill, Puma, Qiksilver, Regatta, Salamander, Trespass, Umbro, Ecco, Filippo, Gabor, Gino Rossi, McArthur, Symbiosis, Venezia, Atlantic, Bagatelle, Gatta, Triumph, Ochnik, Puccini, Underground, Samsonite, Time Trend, Wittchen, Dajar, Home & Cook, Home Outlet, Empik, Escent Perfunerie, Jupi Park, Matras, Smart Kids, Travel Planet, Rossman, Ziaji,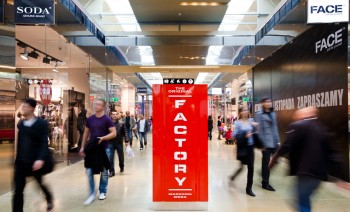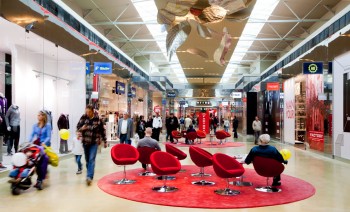 Link :
More information on the Mall