Address :
Ochtum Park Outlet
Germany
Phone :
+49 421 83999480
Opening Times :
Open from Mondays to Fridays, 10am to 7pm and Saturdays from 10am to 6pm.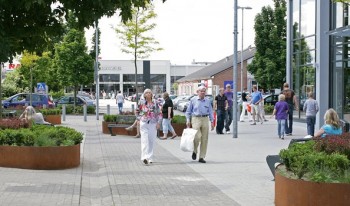 Ochtum Park Outlet Centre is located near Bremen Airport in northwestern Germany, making it an ideal location for both locals and tourists visiting the many sights and tourist spots around Bremen, including the Old Town or the Altstadt located by the Weser River;  the Wallgraben, medieval city walls' moats on the northeastern part of Bremen; and the Marktplatz, or Market Square, right by the façade of the Bremen Town Hall. Today, it houses a restaurant with more than 600 wines, as well as the twelve oldest wines in the whole world.
With over 45 brands ranging from women's fashion brands such as Betty Barclay, Marc Picard and Vero Moda  to sportswear names like Adidas, Asics and Puma; Ochtum Park Outlet Centre is an ideal place to pick up great bargains ranging from 30 percent to 70 percent off prices found in high street stores.
Ochtum Park Stuhr has a choice of 4 restaurants for lunch, dinner or a quick snack. Choices range from the Italian restaurant Pomodoro and the Park Café to McDonalds and Burger King.
Access :
Take Bus numbers 53, 101, 120, 150 or 226 from the Bremen Central Station. The stop is at Ochtump Park at Ikea, and is adjacent to the Octhum Outlet. For those driving by car, exit through Bremen/Brinkun. The Factory Outlet Center is in Industrial Estate Brinkum-Nord near Bremen. Follow the signposts for Ochtum Park.
Brands:
Adidas, Asics, Benetton, Betty Barclay, Brax, BOC, Crocs, Daniel Hechter, Das Futterhaus, Esprit, Estella, Fossil, Gerry Weber, HEM Tankstelle, WMF, Home & Cook, Jack Jones, Kneipp, Lacoste, Levi's, Lindt, Marc O'Polo, Marvelis, Mavi, McDonald's, McTrek, More & More, Möve, Mustang Jeans, Nike, Only, Puma, Rösch, Salamander, s. Oliver, Street One, Schiesser, Seidensticket, Sigikid, Takko, Tom Tailor, Tommy Hilfiger, Vero Moda, Watch Station,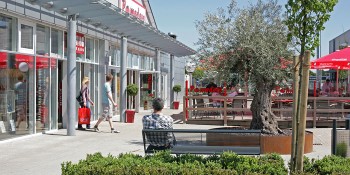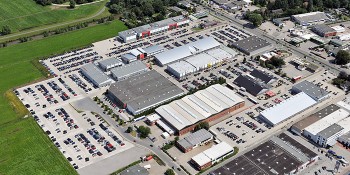 Link :
More information on Ochtum