Address :
Villacoublay L'Usine Mode et Maison
L'Usine Mode et Maison
Route André Citroën
78140
Vélizy-Villacoublay
France
Phone :
01 39 46 45 00
Opening Times :
Wednesday to Friday - 11am to 8pm ; Saturday and Sunday - 10am to 8pm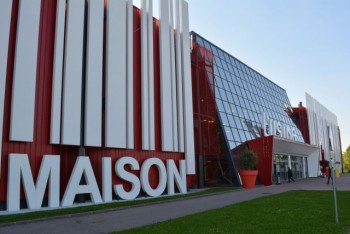 About 19 kilometres southwest of Paris and 9 kilometres east of Versailles, Paris L'Usine Mode et Maision (Factory Fashion and Home) is a large contemporary outlet centre with around 140 stores offering hundreds of top French, European and global brands. As well as the women's, men's and children's wear brands common to many European outlet centres L'Usine Mode et Maison also has a very strong range of other goods such as appliances, phones, electrical goods, toys and games, gardening, books and music, furniture and home decorations.
With its red facade representing giant retail barcodes, the outlet mall of Velizy Villacoublay offers great prices throughout the year, with thousands of items discounted at up to 70% off their high street prices.
For refreshments the centre has three outlets - La Naturellement Croisanterie for mouthwatering gourmet croissants, Le Panier a Salade salad bar and Le Saint Ex restaurant for lunch or dinner meals. There is a children's play area in case the little ones get bored but you can also rent a 'Boobaloo' a buggy/car complete with safety belts and brakes for two to five year olds - a fun way to take your youngsters round the centre with a built-in shopping basket to carry your bargains.
Although all cards are accepted, if you run out of cash there is an ATM in the lobby - so you have no excuse for not snapping up that final bargain.
Access :
By Car: Always follow signs for ZA Villacoublay. - From Paris, take Porte de Saint-Cloud to Pont de Sèvres, follow the N118 towards Bordeaux (A10) and exit 4.1 ZA Villacoublay.
Brands:
1.2.3, Affaires De Marques, Anne de Solène, Antonelle, Arketiss, Atouts Cuisines, Aubert, Barbara Bis, Bazarchic, Blanc Des Vosges, Bleu Libellule, Brighton, Cadence, Carole Villiers, Carrelages Cuc, Catimini, Château De Sable, Cheminees Gouley, Clarks, Complices, Costello, Cote D'co, Cuisin'store, Deby Debo, Desaxesoir, Dm Placard, Dray, Dreamers, Elite Club, Elizabeth Stuart, Ercuis, Gabor - Ecco, Garella Gallery, Go Chic, Go Shoes, Good Luck, Grenier De Sologne, Griff Class, Guy Degrenne, Home Convertible, Home Salons, Ikks, Ixina, Izac, Jacadi, Jardin Exotique, Jeff De Bruges, Jerem, Karl Marc John, Keystone, Kiki Et Galou, Kusmi Tea, L'ambre Collection, La Compagnie Du Lit, La Croissanterie, Le Cotonnier, Le Malletier, Les Petites Parisiennes, Maison De La Literie, Manigance, Minvats, Okaidi, Proliterie, Promod Stock, Que Des Marques, Quiksilver, Renatto Bene, Salamander, Salons Center, Serge Lesage, Sinéquanone, Stanford, Status, Status Stock Sportswear, Stock Decor, Style'c, Sud Express, The Lingerie Shop, Tradition des Vosges, Us Et Costumes, VB Store, Villeroy & Boch, Vivaldi, Yves Delorme, Zapa,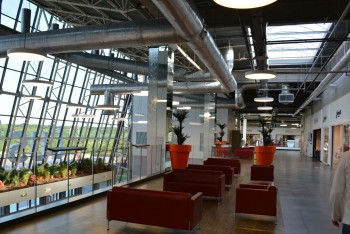 Link :
For more information on the outlet