Address :
Roubaix l'Usine Factory
France
Phone :
+33 (0)3 20 83 16 20
Opening Times :
Monday to Saturday : 10.00 am to 7.00 pm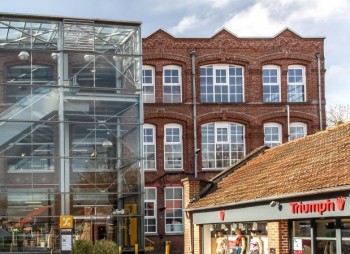 This is a fascinating place to visit, even without the great bargains. L'Usine Roubaix is set on the architecturally stunning site of a former textile factory, reflecting the city's long history as a centre of the French textile industry - so different to the modern shopping malls of concrete and glass. L'Usine ('The Factory') was the first factory outlet centre in Europe when it opened in 1984, bringing together on one site around 25 existing factory shops.
The site has now expanded to three buildings linked by walkways and covered escalators - you can loan an umbrella from Reception if the weather is bad. Now the centre is home to 85 shops offering around 200 fashion brands for men, women and children along with shoes, lingerie, bags and leather goods, shoes, jewellery and accessories. There are also top sports brands like Nike, Rip Curl and Quiksilver. Typical discounts are between 30% and 70%, plus occasional additional bargain offer in the 'Entrepot' (Warehouse) at various times of the year (check the website for details).
 L'Usine Roubaix also has four food outlets for everything from a sweet pastry to 'plat du jour' meals with a coffee or a cold beer. For younger visitors there is a children's play area in Building B and a buggy hire service at Reception.
Access :
By Car: Direction Roubaix then take avenue Alfred Motte. By Bus & Metro: From Gare de Roubaix: Take the "CIT 5" bus to "Roubaix Brotherhood" and get off at "Les Hauts Champs'. From the centre of Roubaix: Metro line 2 in the direction "Lomme - Saint Philibert" - stop "Epeule Montesquieu" and take the "CIT 5" bus to "Roubaix Brotherhood" and stop at "Les Hauts Champs". 1 bus every 10 minutes.
Brands:
Aigle, Arcus, Asics, Atmosphère, Bata, Black Wellis, BlanCassé, Café Coton, Camaïeu, Catimini, Chausport, Chevignon, Classmen, Corèle Lingerie, Côté Bijoux, Damart, Deeluxe, Delsey, Des Petits Hauts, Descamps, Devianne, Du Pareil au Même, Eminence, Eram, Espace Griffes, Etam Lingerie, Excedence 3 Suisses, Fashion Kids, Folle de perles, Grégory, Hair Pro Shop, Harris Wilson, Homnium, Ikks, Izac, Jennyfer, Jules, L'usine Sun, La Halle au Sport, La Halle aux Chaussures, La Jeannerie De L'usine, La Maison du Cuir, La Mode est à vous, Le Cotonnier, Le Roi du Matelas, Levi's, MCS, Mim, Mod'Direct, Naf Naf, New Man, Nike, Okaidi, Olympia, Orchestra, Petit Bateau, Pimkie, Promod, Quiksilver, Redskins, Renato Bene, Shampoo, Sous-signe, Sud Express, Sylvie Thiriez, Tape à l'oeil, Teddy Smith, The Lingerie Shop, Torrente, Triumph, Valéry Bijoux, Vila Moda,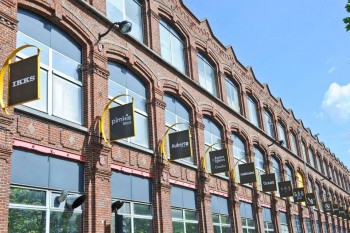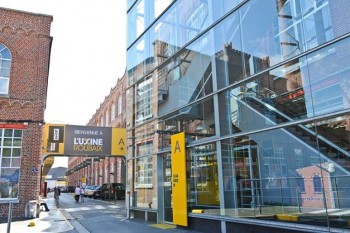 Link :
For more information on Roubaix Outlet