Address :
Nailloux Outlet Village
France
Phone :
05 62 13 08 50
Opening Times :
Monday - Saturday: 10:00 - 19:00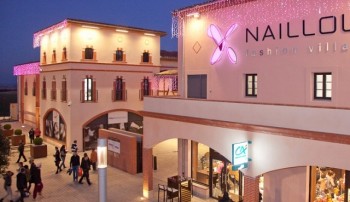 Nailloux Outlet Village is situated just 20 minutes south of the ancient city of Toulouse in southern France. Once the 5th century capital of the Visigoth empire and now hosting two UNESCO World Heritage sites, Toulouse is today also the centre of the European space industry. Similarly the outlet village combines traditional architectural styles around open plazas and fountains with all the best in modern style and fashion bargains.
Within the village over 90 stores are now open offering in excess of 150 fashion brands for men, women and children plus great discounts of 30% - 70% in accessories and footwear across a wide range of brands such as Calvin Klein, American Vintage, Eleven Paris, Ventilo, Sonia Rykiel, Café Coton, Best Mountain, Le Temps des Cerises and Kookaï. Luxury stores include Ateliers des Createurs offering  Christian Lacroix, George Rech Man, Azzaro, Montana, Pierre Cardin and Arrow at discounted prices.
To complement the relaxing atmosphere of the Nailloux Outlet Village there is a choice of cafes and restaurants including La Cocagne cafe and sandwich bar, Pains & Pergos selling salads and regionally inspired sandwiches and Club 15, a brasserie whose menu specialises in local produce from south west France.
Access :
Only 20 minutes from Toulouse, Nailloux Outlet Village is easily accessed from the A66 - in the direction of Andorra take exit 1 (Nailloux A61), in the direction of Montpellier take exit 1 (Montgiscard)
Brands:
Aigle, American Vintage, Atelier des Créateurs, ba&sh, Banana Moon, Bayard, Berenice, Best Mountain, Boutique De Produits Régionaux, Café Coton, Calvin Klein Jeans, Calvin Klein Underwear, Caro Paris, Carré blanc, Celio, Crocs, Descamps, Desigual, Didier Parakian, Digel, Du Pareil au Même, Eleven Paris, Eminence, Galeries Lafayette Outlet, Garnier Thiébaut, Gérard Darel, Glisse & Co, Guess, Guy Degrenne, Haribo, Harris Wilson, Heschung, Heyraud, Home & Cook, Kaporal, Karl Marc John, Kusmi Tea, L'oréal, Le Coq Sportif, Le Temps des Cerises, Les P'tites Bombes, Levi's, Lindt, Little Marcel, Maison & Trésors, Mango, Marithé, François Girbaud, Nature Bijoux, Nike, O'Neill, Old River, Jezequel, Oliphil, Open Studio, Orcanta, Lafuma, Pepe Jeans, Petit Bateau, Puma, Real Chocolat, Renatto Bene, Salamander, Samsonite, Shilton, Sonia By, Tara Jarmon, The Body Shop, Tom Tailor, Triumph, Villeroy & Boch, Xti, Zadig & Voltaire,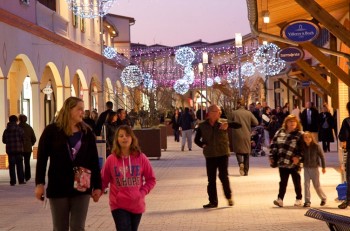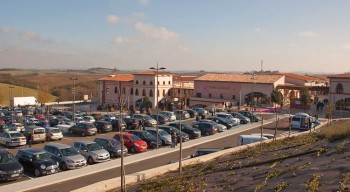 Link :
Nailloux Outlet site officiel