Address :
Gonesse Usines Center Paris
Zone industrielle Paris Nord 2
134, avenue de la Plaine de France BP 70164
France
Phone :
01 85 08 35 50
Opening Times :
Monday to Friday : 11am to 7pm ; Week-end : 10am to 8pm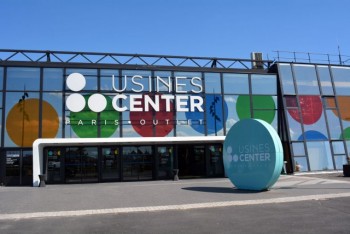 Usine Center in Gonesse, northern Paris, is just a few minutes away from France's largest airport, Paris Charles-de-Gaulle, with its global links to all the world's major cities.
One of the first outlet malls in France Usines Center opened in 1985 and has developed into a great source of bargains with over 100 stores offering over 300 top national and international brands. Typical discounts start at 30% off the equivalent prices found in the high street stores of Paris, with many bargains on end of season lines rising to 70% and more during the sales. Major fashion brands include Guess, Petit Bateau, Levi's, Gérard Darel, Zapa, Eagle, Quiksilver, Desigual, and Café Coton; while top brands for a stylish home include Crystal d'Arques, Guy Degrenne, Jalla,  Laura Ashley and Villeroy & Boch.
To refuel during the bargain hunting Gonesse Usines Center also offers a choice of places for refreshments with Le Libanaise, Subway and Mister Churros offering a range of snacks and meals for all tastes. 
Access :
A1 motorway exit Paris Nord 2. Next to Ikea and Castorama
Brands:
26ème Avenue, Aigle, An'ge, Angel & Castelli, Antonelle, Arc International, Bagafactory, Delsey, Bcbg Maxazria, Benetton, Best Mountain, Brice, Brighton, Café Coton, Camaïeu, Carole Villiers, Caroll, City Bag, Samsonite, Cny, Complices, Concept +, Costello, Desigual, For Gentleman, ForestLand, Go Chic, Go Shoes, Guess, Guy Degrenne, Haribo, Insolence, Izac, Jacadi, JB Martin, Jennyfer, Jerem, Kiki & Galou, La Compagnie Du Blanc, La Vosgienne, Le Dressing De Madame, Leonidas, Levi's, Dockers, Lisons Moins Cher, Lollipops, Manas, Manigance, Nike, Orchestra, Outdoor, Petit Bateau, Promod, Quiksilver, Real Chocolat, Renatto Bene, René Dehry, Salamander, Sous-signe, Yves Delorme, Stock Premium, Style'c, Texto, The Lingerie Shop, Dim, Total Look, Tradition des Vosges, Valege, VB Store, Villeroy & Boch, Western Pacific, Zapa,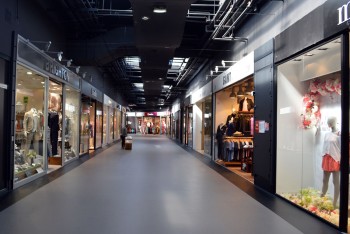 Link :
For more information on Usines Center Paris Nord