Address :
Neuhaus Chocolate Brussels
Belgium
Phone :
+32 2 568 22 11
Opening Times :
Monday to Friday 9am until 6pm ; Saturday 9am to 5pm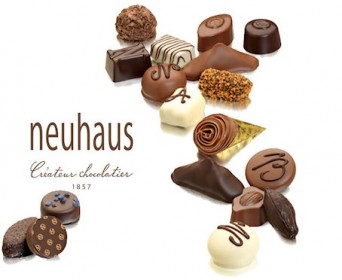 The Neuhaus Factory Shop at Sint-Pieters-Leeuw near Brussels is a dreamland for chocolate lovers. The shop is just located next to the factory in a modern building. You will find a large choice of chocolates and pralines with different packaging. Chocolates can be sampling for free, you can taste as much chocolate as you want. Many of them can be bought in 1 kilo boxes. Bulk chocolates are cheaper than in normal stores.
Prices : 20€ per 1 kg box and 3 kgs for 40€.
Access :
Easy access via subway line 5, go to Erasme station, turn onto joseph wybraan street and walk straight ahead until Neuhaus Chocolates