The first factory outlet centre in Holland, Batavia Stad Amsterdam Fashion Outlet opened its doors in 2001 by the Markermeer - a large inland lake north east of Amsterdam. All the best local, national and international brands you would expect in such a cosmopolitan country as...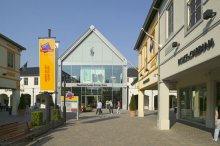 This designer outlet is located in Roermond, only 10 minutes from the German border and 30 minutes from Düsseldorf. It has first-class connections by motorway and public transport.
Discover in Roermond outlet over 170 designer brands in more than 100 stores, selling...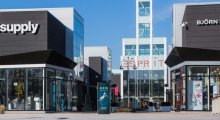 In Rosada you will find no less than 60 branded retailers that always offer 30 to 70% discounts! It is the place to shop for those who love well-known brands of men's, women's and children's fashion, sportswear, accessories, lingerie, shoes, bags, and much more. Rosada is...