France is renowned across the world for its style (they even gave us the word 'chic'), from the splendour its Parisian boutiques to its classic vineyards producing some of the world's finest and most expensive wines. Connected to mainland Europe with a vast rail and road network and with scheduled international flights to all corners of the globe, France is ideally situated for visitors and shoppers of all nationalities. 
Home to one of the first European outlet centres, in Troyes, the concept has grown massively across the country; from the modern malls around Paris to centres which reflect the traditional industries of the country, such as Roubaix's L'Usine factory outlet.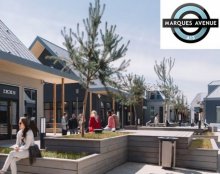 Openned in April 2015, the new one Marques Avenue Aubergenville is located at 30 min north from Paris. Marques Avenue A13 has around 65 stores housing top international and French brands, with the lion's share going to women's fashions. 
Marques Avenue Aubergenville...
Located just where this energy peaks, at the point where the tram meets the Garonne, QUAI DES MARQUES BORDEAUX makes the most of that renewal.
The complex boasts 50 brand-name stores offering their previous collections with discounts of at least 30% all year plus 13...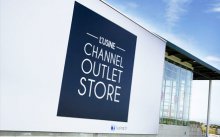 The Channel Outlet Store (L'Usine Channel) in Coquelles is only five minutes from the centre of Calais and handy for the ferry and rail terminals of the English Channel (La Manche). Opened in 2003 as L'Usine Côte d'Opale, the Channel Outlet Store is now home to 55 factory...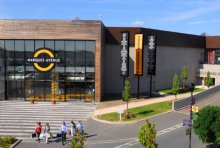 Located 30 minutes south of Paris (Porte d'Orléans) at the intersection of the A6 «sunshine motorway» linking Paris with Lyon and Marseille and the Ile-de-France N104 motorway, Marques Avenue A6 has moved to the heart of 60,000 m2 of shops near IKEA and just a few kilometers...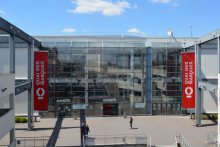 Franconville Quai des Marques is a large outlet shopping center. It is located next to IKEA , exit 4 of the A15 and is open Monday to Saturday. Double labeling compares the conventional price of items and reduced the Quai des Marques price, 30 % throughout the year and 50%...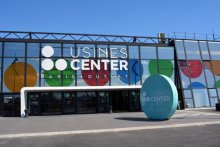 Usine Center Paris Nord Gonesse is an outlet mall that offers a choice of 300 different brands into 100 stores. Over 80 major brands synonymous with style and quality, such as Guess, Petit Bateau, Levi's, Gérard Darel, Zapa, Eagle, Quiksilver, Desigual, Café Coton ... are...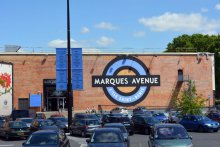 L'Ile Saint Denis (literally, the island of St Denis) is a long horseshoe shaped island in the River Seine approximately ten kilometres north of the centre of Paris - about twenty minutes from the Place D'Etoile and Arc de Triomphe. Marques Avenue L'Ile Saint Denis has around...
Marques Avenue La Séguinière is located on the way to the Atlantic beaches, a string of holiday destinations. The Outlet is designed as a contemporary cloister, creating a destination in its own right. 40 stores laid out around a very long, soothing pool surrounded by gardens...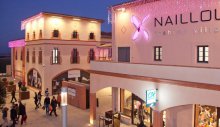 A 20 minutes de Toulouse, Nailloux Outlet Village rassemble des boutiques de déstockage qui vendent des accessoires, chaussures et vêtements femmes, hommes et enfants d'environ 150 marques différentes. Ce centre est actuellement le seul centre de marques du sud de la France....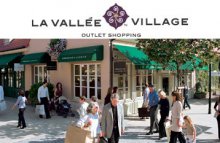 Opened in June 2001 The Village, within Disneyland Resort Paris, is approximately a 35 minute drive east of central Paris along the A4 Motorway. La Vallée Village has exceptional transport links including the RER rail network, joining the site to Paris and its airports, and...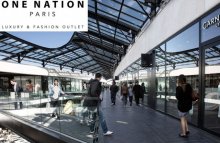 The ultimate in elegant and sophisticated French chic in the largest outlet shopping centre in France. Open seven days a week and accessible by car, bus and train; One Nation Paris is also served by a dedicated shuttle bus service from the centres of both Paris and Versailles...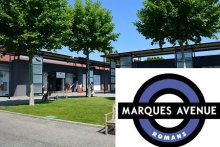 Marques Avenue Romans is in the heart of Romans city in an old gendarmerie barracks rehabilitated. It is very easy to get to Romans, which is just a little over an hour from Lyon, 15 minutes from the Valence high-speed rail station and connected to the A7, the «sunshine...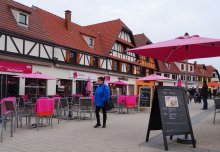 At Roppenheim outlet, you will find more than 100 major brands at discounted prices all year round, ranging from -30 to -70% from the regular price, on collections of past seasons. With its original architecture, Roppenheim The Style Outlets evokes a typical Alsatian village...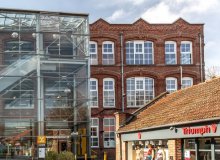 A fascinating place to visit, even without the great bargains. L'Usine Roubaix is set on the architecturally stunning site of a former textile factory - so different to the modern shopping malls of concrete and glass. L'Usine ('The Factory') was the first factory outlet...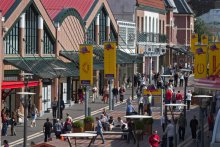 Located in the centre of Roubaix, this Designer Outlet is the highlight of the town's redevelopment scheme and an important asset to the larger Lille metropolitan area. Not only is there a metro stop onsite, and the A1 motorway nearby, Lille and the Belgian border are only 15...
Marques Avenue Talange, the only site of its kind in northeastern France, offers 66 brand-name outlet shops featuring men's, women's and children's wear and household goods. Nike and Polo Ralph Lauren outlets are nearby. It features famous French and international brands that...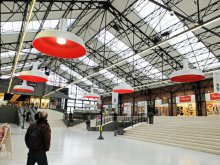 Troyes, a city of art and history in the heart of the Champagne region 90 minutes from Paris, boasts a distinguished past combining a manufacturing and trade tradition. This is where major brands such as Petit Bateau and Lacoste were founded. Marques Avenue Troyes, which lies...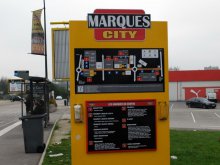 Marques City represents 15 000 m² of surface with more than 30 stores and 200 famous brands. You will find Clothing, shoes and accessories from past seasons at a discount of at least 30 % all year.. 
Marques City, it is jean's, a whole universe of street, urban,...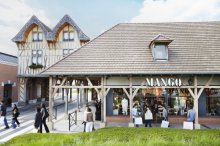 Located in the beautiful medieval town of Troyes, at the heart of the Champagne region, this award-winning Designer Outlet is within only an hour or so of Paris, Reims and Dijon. It is easily reached from the A26 and A5 motorways and opened in October 1995. Troyes is home to...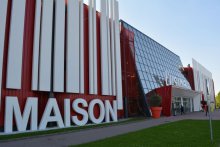 About 19 kilometres southwest of Paris and 9 kilometre east of Versailles, Paris L'Usine Mode et Maision (Factory Fashion and Home) is a large contemporary outlet centre with around 140 stores offering hundreds of top French, European and global brands. As well as the women's...